Set Design NYC | White Mask Props & Red Decadence
Floating faces on the wall were sculpted by myself and molded in plaster. I mixed soap and human hair as an experiment and to add an extra texture (bubbles) to the "masks." They each had holes in the back that let me hang them on the wall, so the nails around them are totally superficial. The nails were meant as violence and to add a surreal edge. Some masks appear balanced on the wall by the nails, while other masks float.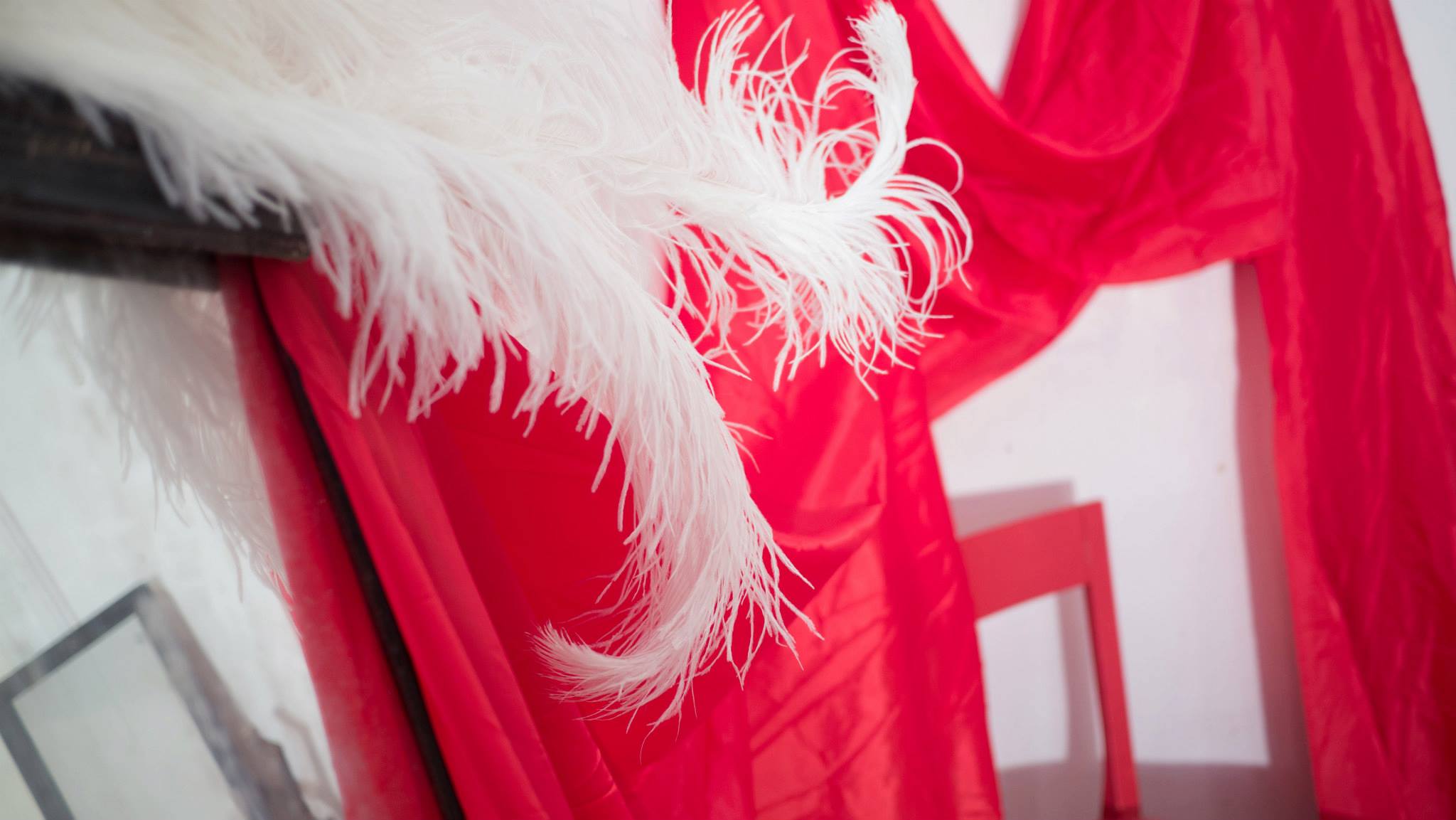 The mirrors were set up so that they did not reflect the camera in nearly every angle I was shooting. This was for a photoshoot where I wanted to spend my time experimenting with light– I didn't want to waste my time worrying about reflections.
Going for grungy, slightly dingy, forgotten space. Modern decadence. Delicate feathers come together with industrial plastic trash bags, the shiny texture of the bags layered with fine satin red fabric. A set that has its own time and space.